Photo Gallery - Ford Transit Connect Camper Vans
Displayed below are some images from two popular Ford Transit Connect Campers online. This includes both the Kevin Hornby Designs pro modular Transit Connect and and a custom homemade woodworker low profile, reduced cost solution.
Kevin Hornby Designs Camper Conversion
The Kevin Hornby Designs modular Ford Transit Connect Camper is a collection of various optional units that are custom designed for each setup. For more information and all features be sure to check out KevinHornbyDesigns.com.
Cheap RV Living Custom Woodworker Van
This is a really good example of how to convert a Transit Connect into a basic campervan on a low budget. See the images below but for a full write up be sure to check out CheapRVLiving.com.
Kevin Hornby Designs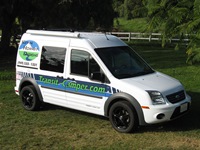 Exterior View
Pullout Sink / Shelf Area
Refrigerator
Front Storage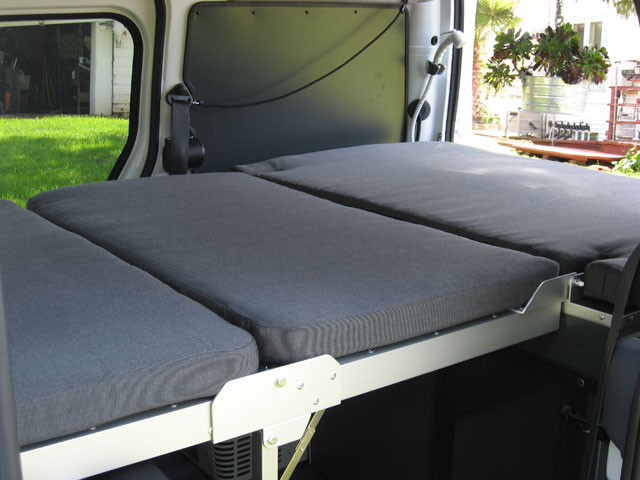 Bed Folded Out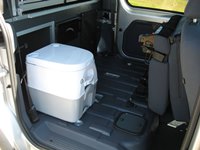 Toilet
Grill / Kitchen
Pullout Drawer
Interior
Homemade Camper
Exterior View
Under-bed Storage Area
Existing Hardware Utilization
Flooring
Sleeping / Sitting Area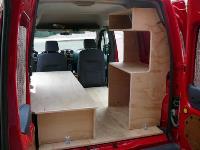 Shelving Area
Curtain
Bedding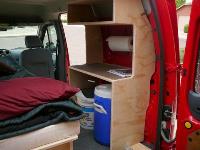 Ready to Camp